Kapalua Real Estate and Resort
Discover the beauty of Kapalua, Maui, located on the picturesque northwest coast of the island. The Kapalua Resort stretches gracefully from the Pacific Ocean up to the majestic Mauna Kahalawai, also known as the West Maui Mountains, and the Pu'u Kukui Watershed Preserve. Its name, "Kapalua," translates to "arms embracing the sea," a fitting description for the six serene bays nestled within its embrace: Honolua, Mokulei'a, Honokahua, Oneloa, Namalu, and Kapalua.
Before transforming into the luxurious resort we know today, this area was once devoted to ranching and farming. Initially known as Honolua Ranch, it evolved into Honolua Plantation, where pineapple cultivation flourished. The resort's butterfly logo with a pineapple at its core symbolizes the breathtaking metamorphosis from the pineapple fields that once adorned its slopes.
The natural splendor of Kapalua is simply unmatched, providing visitors and residents with endless opportunities to explore. Scenic hiking trails weave from the coastline to the mountain conservation areas. The resort boasts three pristine white sand beaches and is home to the marine conservation sanctuaries of Honolua Bay and Mokulei'a Bay, perfect havens for surfers, snorkelers, and sunbathers alike. Golf enthusiasts can indulge in two championship golf courses, the Bay Course and the Plantation Course. Meanwhile, foodies delight in the array of award-winning restaurants and the annual Kapalua Wine and Food Festival.
Kapalua proudly presents two world-class hotels, the Ritz-Carlton, Kapalua, and the Montage Kapalua Bay, both offering residential components. Additionally, luxury accommodations are available at privately owned villas and homes.
The real estate offerings in Kapalua cater to diverse preferences, ranging from eight stylish condominium developments to exquisite residences in six subdivisions. You can choose from beachfront, oceanfront, golf course, or mountainside properties, each neighborhood boasting its own unique charm and ambiance.
Kapalua boasts three captivating bays, each offering some of the most breathtaking beaches found anywhere in the world:
Oneloa Bay, a picturesque stretch of sandy beach embraced by dramatic lava rock formations, provides the perfect setting for oceanfront strolls, engaging in water sports, and hosting unforgettable wedding and family photography sessions.
Kapalua Bay consistently earns recognition as one of the world's finest beaches, drawing visitors with its mesmerizing sunsets, playful dolphin pods, and majestic breaching whales. Witnessing a wedding ceremony gracing the shoreline on any given day is common.
Honokahuna Bay, also known as D.T. Fleming Beach, lies just a short stroll away from the Ritz Hotel and holds a special place in the hearts of the locals. Its appeal lies in the ample shaded areas on the grass, complete with tables and barbecues, providing a delightful spot for relaxation and enjoyment.
The Maui Property Team is ready to assist in all aspects of buying or selling Kapalua real estate.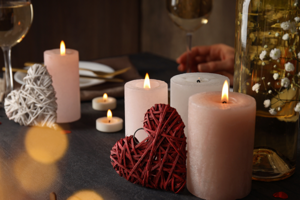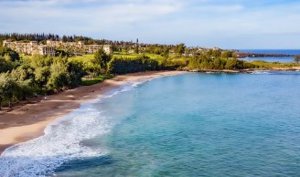 | Kapalua Subdivisions | | Kapalua Condominium Developments | |
| --- | --- | --- | --- |
| | | | |
| | | | |
| | | | |
| | | | |
| | | | |
| | | | |
| | | | |
| | | | |
| | | | |
| | | | |